Clearwater Dentist - Clearwater Dental Office
Comfort and convenience are the hallmarks of Dr Begley's office operations. To ensure your convenience, below is the information you need about our hours, location, appointment scheduling, insurance acceptance and billing.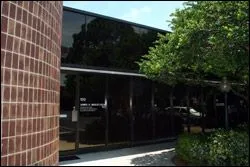 Dr. James S. Begley
29605 US 19 North, Suite 120
Clearwater, FL 33761
727-787-3811
727-787-3956 fax
Monday:
Tuesday:
Wednesday:
Thursday:
Friday:
9:00am - 5:00pm
9:00am - 5:00pm
9:00am - 6:00pm
9:00am - 5:00pm
Closed

Click here for door to door driving directions
Notice of Privacy Practices

Appointments
New Patients: Your first appointment will consist of a full series of x-rays, charting, and a complete examination by Dr. Begley. We will present to you a treatment plan outlining necessary cleanings and treatment. If you have recent x-rays, we ask that you request them from your previous dentist and bring them with you. We ask that you call with your insurance information ahead of your appointment so we can verify benefits. This first appointment is approximately an hour to an hour and 20 minutes.
Accepted Insurance Carriers
We accept all indemnity insurance and most PPO (preferred provider) plans. We do NOT accept any DMO or HMO plans.
For Those without Insurance
Ask about our in-office Dental Health Club. It is a yearly program designed for our patients to help maintain their Dental Health and control costs.
Payment Options
We accept cash, check, debit, MasterCard, Visa, American Express and Discover.
We will be happy to arrange financing through Care Credit.
Financing Options


CareCredit is here to help you pay for treatments and procedures your insurance doesn't cover. We offer No Interest* financing or low minimum monthly payment options so you can get what you want, when you want it. You can even use CareCredit for your family and favorite pet.
With three simple steps, including an instant approval process, it's easy to apply for CareCredit. After you're approved, you're free to use CareCredit for the services you choose including LASIK, veterinary, dentistry, cosmetic, hearing aids and more.
CareCredit is endorsed by some of the most credible organizations specific to each healthcare profession we support. And CareCredit is a GE Money Company, so you know you can count on us. For over 20 years, we've been helping over five million cardholders get the healthcare treatments they want and need.
Now you don't have to worry about saving up for the procedures you want and need. With CareCredit, the decision's in your hands to get what you want, when you want it.
For more information or to apply online, visit carecredit.com
Facilities and Equipment:

We continually strive to provide the most advanced treatment available: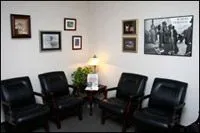 Dexis Dental Imaging allows us to take x-rays with 80% less radiation exposure then traditional dental x-rays. We are able to take intra-oral photographs for your insurance or specialist needs. With your monitor at your chair we can show in great detail your dental needs.
In office bleaching : We offer one hour in office bleaching using our state of the art Plasma Arc Light. You also receive a refresher kit for at home use.
Intra-Oral Camera: You can see what we see on your chairside monitor.
SoftDent Practice Management enables our office to immediately access your treatment, care plans, insurance, and appointments. With this system Dr. Begley is able to access your history and any x-rays remotely from any computer in case of an emergency. He can also email them to another dentist if you are out of town.
MedVisor Dental : Our way of helping to explain your dental treatment. This computer program will explain a customized explanation of your treatment plan.
Smile Reminder : We use the internet to remind you of your appointments and allow you to confirm your appointment. When you receive the email, just click on confirm appointment! For those patients that do not have email, we confirm your appointment a day in advance. Please remember, this is a courtesy, you must take responsibility for remembering your appointments.